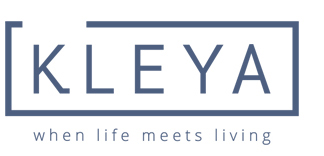 Portugal Residency Services
Whether you're interested in the Portugal's D7 Visa, the Golden Visa or the Non-Habitual Resident (NHR) Regime, Kleya, together with our Legal and Tax Partners, gives you the right advise and takes care of all the bureaucratic details and paper work for you with no hassles.
Kleya's D7 Visa Services
Learn More
If you are a non-EU citizen and wish to stay longer than three months in Portugal, you will need to apply for a long-term visa or Portuguese residency visa. Those who most commonly use this type of visa are workers (remote or relocated), Digital nomads, free lancers, and retirees, amongst others. The right visa for those who check this list is the Portuguese D7 Visa, which is valid for 120 days and will also allow you to apply for a Portuguese residence permit after arrival. The D7 is the most common residency visa for citizens of the United States, Canada, New Zealand and Australia. Key aspects of the D7 Visa:
Free access and circulation within the Schengen Area
Live and work in Portugal
Fiscal Benefits via the Non-Habitual Regime
Access to a National Health system (healthcare), education, recognition of diplomas and qualifications, and others.
Kleya's Golden Visa (GV) Services
Learn More
The Residency by Investment Permit, more commonly known as Golden Visa (GV), is a visa designed for non-EU citizens that allows you and your family members the right to move freely in Europe. Through it you can work, live, and study within Portugal and extend the same rights to your family (family reunification). Kleya's Turnkey Solution enables you to reach this objective with a simple and efficient process that has been created for one sole purpose - a quicker and sound way to obtain your visa. The minimum Real Estate investment of Kleya's Turnkey Solutions is either 280k or 350k because they involve urban rehabilitation. What makes it different from other investments? The promoter gives you a Buy Back guarantee and a 7-day annual free stay. More importantly, it enables you to invest in Lisbon, Porto or Algarve since it is not residential Real Estate and therefore not affected by the change in the GV law that comes into force in 2022. Key aspects of the Golden Visa:
You are not required to live in Portugal
You only have to remain in the country 14 days per each 2-year period
Portugal's Golden Visa is for non-EU citizens
Golden Visa allows holders to move freely in Europe
Kleya's Non-Habitual Resident (NHR) Regime Services
Learn More
The Portuguese Non-Habitual Resident (NHR) Regime is a special tax regime applicable to Portuguese or foreign individuals who relocate their residence to Portugal. This regime has special rules on the Portuguese personal income taxation on foreign sourced income and Portuguese employment and self-employment income. The NHR Regime is not a visa, but a tax regime that some Golden Visa and D7 visa holders are eligible to apply.
Kleya's NHR Express service grants you the NHR status in Portugal or can be used to obtain your Portuguese Tax Number (NIF). You are able to conduct this service from the comfort of your home as it is 100% carried out online. It is a quick process that allows you to follow up easily with the progress of the status and a click away from contacting a member of our team. The NHR Express was created and its platform is managed by Kleya, with the services provided by Kleya's Legal and Tax partners. Kleya's NHR Express starts at 1.200,00€. To qualify as a Non-Habitual Resident, the following requirements must be met:
Not being taxed as a Portuguese Resident in the last five years prior to obtaining residency in Portugal; and
Remain in Portugal for more than 183 days during a 12-month period; or
Have residential accommodation in Portugal in any day of that 12-month period.
Kleya's Full Range of Services
Property Search
Moving
Settling In
Residency Planning
Kleya also provides access to fully qualified service providers:
Health & Wellness: Medical Information, Health providers, pet, wellness.
Housing & Amenities: Decoration, Gardening, Cleaning, Grocery shopping
Personal Finance: Finance advice, account creation, savings, investments
Bureaucracy, Legal & Tax: Documentation, Lost Passport, Translation, Lawyer, Tax advisory
Leisure & Travel: Bookings, Restaurants, Catering, Hotel and holidays, Lost personal items
Mobility: Rent-a-Car, Info about local track rules, Garage and maintenance, Vehicle storage