Visas for Digital Nomads in Cambodia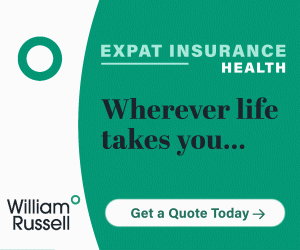 Summary: Find essential information about the digital nomad visa for working in Cambodia.
Program: No official Digital Nomad program
Length of Stay: 30 Days (extendable with business Visa E)
Fees: U.S. $35 for E Visa + $7 processing fee
Online Application Available: Optional - For Visa
Requirements & Documents:
Covid-19 Requirements: Full vaccination or 14-day quarantine
Application Timing: 3 Days online
Apply for Cambodia Visa T or Visa E
It's hard to imagine a more exotic location than Cambodia, and digital nomads also love it for it's extremely low cost of living and well-distributed, high-speed wifi. Take note that there is a monsoon season and summer... not much else! If you plan to stay 30 days or less you can opt for Visa T. If there's a chance you'll want to extend your stay, you'll need Visa E. Visa upon arrival is an option, and some nomads say this is preferable.
About the Author
Joshua Wood, LPC is one of the Founders of Digital Nomad Exchange and serves as Co-President of Expat Exchange. Prior to Expat Exchange and Digital Nomad Exchange, Joshua worked for NBC Cable (MSNBC and CNBC Primetime). Joshua has a BA from Syracuse and a Master's in Clinical and Counseling Psychology from Fairleigh Dickinson University. Mr. Wood is also a licensed counselor and psychotherapist.
Some of Joshua's articles include Pros and Cons of Living in Portugal, 10 Best Places to Live in Ireland and Pros and Cons of Living in Uruguay. Connect with Joshua on LinkedIn.
First Published: May 10, 2022