Forward Mail, Mail Forwarding, Mail Forwarding Service for Expatriates
Moving Overseas? Find International Mail Forwarding Services for Digital Nomads and International Travelers. Keep a US Mailing Address for mail handling and merchandise forwarding.
Interested in being included in this section? Contact us to discuss partnership opportunities.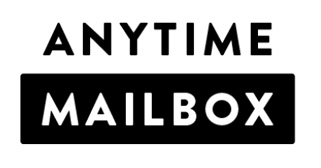 With Anytime Mailbox you can manage your postal mail online for as low as $5.99 a month. Their secure cloud-based platform enables you to view and manage your mail anywhere in the world, 24/7 on virtually any device: PC to Mac, Apple to Android, smart phone to tablet.

Traveling Mailbox serves thousands of travelers, expats, digital nomads, businesses, individuals and others in over 47 Countries by scanning their postal mail so they can view it online anywhere in the world. They provide customer service 7 days a week so if you need assistance, it is just a phone call away. Traveling Mailbox works with Evernote, Bill.com and Dropbox. And, there are Traveling Mailbox apps available for iOS and Android devices.