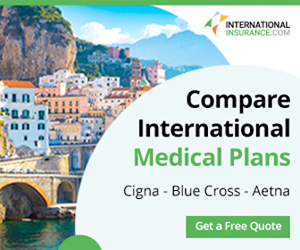 Resources
Health Insurance & Healthcare
Digital Nomad Health Insurance
Long-term international health insurance to cover you anywhere in the world, typically for 6+ month stays and travel, and nomad or travel health insurance for shorter stays.
Digital Nomad Medical Evacuation
Medical Evacuation, Emergency Medical Transport, Medical Repatriation
Real Estate & Rentals
Real Estate & Rentals
Homes for sale, long-term lease and short-term rental.
Moving to Jamaica
Visa & Legal Services

Visa & Immigration Services in Jamaica
Visa Services, Immigration Services, Immigration Attorneys
Digital Nomad Tax & Finance
Digital Nomad Tax
Digital Nomad tax preparation and Digital Nomad tax professionals.
Digital Nomad Banking Jamaica
Digital Nomad Banking, International Personal Banking & Offshore Banking
Currency Exchange
Foreign Currency Exchange, Currency Exchange Rates, Currency Exchange Converter