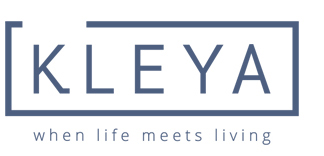 Property - Relocation - Residency Planning
Our partner, Kleya is a one-stop shop that offers solutions for retirees, investors, workers, students, and those who wish to live or invest in Portugal. From finding the perfect place to live, to helping throughout the whole moving process, selling and/or purchasing the property to business consulting and even aid with residency & citizenship issues - Kleya has all the solutions.
Kleya's bespoke approach assures you that they will take care of all the details for you, so that you can make the most out of your life in Portugal.
Kleya handles:
Property Search
Moving
Settling In
Residency Planning
Kleya also provides access to fully qualified service providers:
Health & Wellness: Medical Information, Health providers, pet, wellness.
Housing & Amenities: Decoration, Gardening, Cleaning, Grocery shopping
Personal Finance: Finance advice, account creation, savings, investments
Bureaucracy, Legal & Tax: Documentation, Lost Passport, Translation, Lawyer, Tax advisory
Leisure & Travel: Bookings, Restaurants, Catering, Hotel and holidays, Lost personal items
Mobility: Rent-a-Car, Info about local track rules, Garage and maintenance, Vehicle storage
Speak with the Kleya Team
Phone: +351 911 768 094 (Eve) or +351 918 285 989
E-mail: [email protected] or [email protected]
Address: Av Eng Duarte Pacheco
Amoreiras, Torre 2 Piso 10, Sala 4
Lisboa, Portugal
1070-110