Digital Nomad Life in Belize
Summary: Belize is a popular destination for digital nomads. The most popular cities for digital nomads in Belize are San Ignacio, Placencia, and Caye Caulker. Digital nomads like living in Belize because of its low cost of living, beautiful beaches, and friendly locals. A digital nomad can live on a monthly budget of around $1,500 in Belize. The culture of Belize is a mix of Caribbean, Central American, and British influences. Popular foods in Belize include rice and beans, tamales, fry jacks, and stew chicken.
How do I meet people in Belize?
When we asked people living in Belize about club and activities where newcomers can meet others, they responded:
"Belize has been at the forefront of Disc Golf progress in Central America since 2020. There are now 12 courses in Belize most of which are Public and either free or $5 Bz to play. Most courses are in parks or large farms. A couple are located in growing expat communities specifically in Corozal. There are also now monthly competitions moving rotating around the courses. Come enjoy Disc Golf in Paradise," explained one person living in Belize.
"Expats living in Belize can join a variety of different clubs and activities. Options include sailing, snorkeling and other water sports, yoga and meditation classes, extended day hikes and more. Expats may also want to visit the local markets and festivals for shopping, food, and cultural experiences. Other popular activities include golf, tennis, volleyball and basketball. In addition to all of these activities, expats can also meet people in Belize by taking classes at the local schools, attending church, and getting involved in volunteering. People also tend to gather in the bars and restaurants most evenings, making it a great opportunity to mingle and meet new people," wrote one digital nomad living in Belize.
Answer Question & View More Answers
What is life like in Belize?
Answer Question & View More Answers
About the Author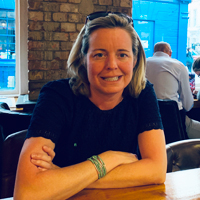 Betsy Burlingame is one of the founders of Digital Nomad Exchange and the Founder and President of Expat Exchange. She launched Expat Exchange in 1997 as her Master's thesis project at NYU. Prior to Expat Exchange and Digital Nomad Exchange, Betsy worked at AT&T in International and Mass Market Marketing. She graduated from Ohio Wesleyan University with a BA in International Business and German.
Some of Betsy's articles include 12 Best Places to Live in Portugal, 7 Best Places to Live in Panama and 12 Things to Know Before Moving to the Dominican Republic. Betsy loves to travel and spend time with her family. Connect with Betsy on LinkedIn.
Cigna Global Health Insurance
Get a quote in 2 minutes from our partner, Cigna Global Health.
GET A QUOTE

Belize Guide
Learn what digital nomads and expats have to say about living in Belize.

Belize Forum
Talk with other digital nomads and expats in Belize on our Belize forum - meet people, get advice and help others.
Contribute
Help others in Belize by answering questions about the challenges and adventures of living in Belize.

Healthcare & Health Insurance in Belize
Digital Nomads in Belize offer advice about healthcare, hospital visits, emergency rooms visits, finding a doctor and buying health insurance in Belize.

Guide to Rentals & Real Estate in Belize
Advice for people renting and buying real estate in Belize.