Welcome to Digital Nomad Exchange. If you are a nomad or want to explore the idea of becoming one, you've landed in the right place. People all over the world have taken the plunge into international living and the world of remote work and travel. Digital Nomad Exchange will help you learn how to become a digital nomad and win the world of remote work.
Start by selecting your destination:
Many people are escaping their routines and temporarily moving overseas during the pandemic. These countries are welcoming them with open arms by making it easy for visitors to stay and work remotely for months or even a year. Croatia, Portugal, Czech Republic, Mexico and others have joined the growing trend.
Continue Reading on Digital Nomad Exchange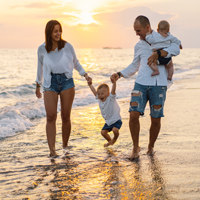 International Health Insurance
SegurCaixa Adeslas is the No.1 health insurance company for expats in Spain.
GET A QUOTE
How do I use Digital Nomad Exchange?
You'll gain access to the best information and features when you join our site (it's free). Then, choose your destination and you'll find many of these features for your country:
Country Forums
Country Guides
City Guides
Healthcare Guides
Rentals