Digital Nomad Life in Jamaica
Summary: Jamaica is a popular destination for digital nomads. The most popular cities for digital nomads in Jamaica are Kingston, Montego Bay, and Negril. Digital nomads like living in Jamaica because of its beautiful beaches, vibrant culture, and friendly locals. A digital nomad can live on a monthly budget of around $1,500 in Jamaica. This budget can cover basic living expenses such as accommodation, food, transportation, and entertainment. The culture of Jamaica is a mix of African, European, and Caribbean influences. Music, art, and dance are all important aspects of Jamaican culture. Popular foods in Jamaica include jerk chicken, rice and peas, ackee and saltfish, and curried goat.
How do I meet people in Jamaica?
When we asked people living in Jamaica about club and activities where newcomers can meet others, they responded:
"There are so many local NGOs and civic organisations that are in need of help and support and I am sure would greatly appreciate offers from volunteers or interns. It very much depends on your interests. I work in the area of gender and development - which also encompasses children's and youth rights," said one digital nomad in Jamaica.
Answer Question & View More Answers
What is life like in Jamaica?
When we asked people living in Jamaica what life is like and how people spend their time, they said:
"Expat life in Jamaica is full of adventure, with numerous opportunities to experience the vibrant local culture, beautiful scenery, friendly people, and fascinating history. For digital nomads, the dream of living and working abroad in a warm and sunny location is made a reality, as Jamaica offers fast and reliable internet access, as well as cultural immersion. There are also opportunities to mix work and leisure, with a range of activities to be enjoyed, from snorkelling and diving to trekking and exploring rainforests. Expats and digital nomads in Jamaica can expect a traditional Caribbean experience where the famously laid-back attitude prevails and wonderful opportunities await to relax, grow, and make new friends," remarked one member in Jamaica.
"I am not directly in Spanish Town. I am in a beautiful community called 'Green Acres'. There seems to be a number of retired citizens, who enjoy playing dominoes and socializing," explained one expat living in Spanish Town, Jamaica.
Where should I live in Jamaica?
We asked digital nomads and expats how they chose their neighborhood and found a place to live. They answered:
"I had stayed as a vacationer in guest houses in this area. When I was looking for an apartment to live in I saw the ad say a street name in the area I loved so I had friends come look at it and send me photos for my approval," said one member in Ocho Rios.
"When we first moved to Ochi, we were staying in an apartment that was rented out by my husband's company. Since the apartment was a bit far from downtown and also very dark, we started looking around for a new place. Our lease was almost up, so we were actively on the lookout. A friend of ours saw a sign right outside a nice looking complex advertising a real estate agency and we called right away. Now we live in an ocean front apt and couldn't be happier," explained one person living in Ocho Rios, Jamaica.
Answer Question & View More Answers
What do I need to know before moving to Jamaica?
When we asked people what advice they would give someone preparing to move to Jamaica, they said:
"Your first stop needs to be the PICA website. This is the immigration website and it will list the options available to you for residency. There's more to it than just packing your bags and deciding you're going to move to Jamaica… I do suggest however, that you come for three months, maybe extend it to six months, and actually live here. By that I mean, you're gonna live like a local; not a tourist. There are two totally different things. You need to figure out how you're going to find your lifestyle here… As you're not gonna be able to work, unless your company has an office here and sponsors you for a work permit. Or, do you have enough money to start your own business. As for housing, buy or rent the best place you can afford… In a gated community. A high end gated community Ex: Freeport, Spring Garden, Spring Farm, Rose Hall, you don't want to live in a typical Jamaican gated community that was built by developers.," explained one expat living in Montego Bay, Jamaica.
"Moving here will require you to make a lot of socio-psychological adjustments, for instance, if you are someone who values ordered processes and systems - and I can only assume that as an account, this might be important to you, then you will need to adjust very quickly to the less agreeable aspects of Jamaica..there is a lot of bureaucracy but it doesn't always work in quite the way that westerners expect or at the pace that westerners might be used to. I'm from the UK, of African-Caribbean heritage, though not Jamaican, and I have been here for 18 months now, I truly love living here, but it requires, as I say, some degree of mental adjustments. Please do as much research as you're able to, do come for extended periods of time, get to know people, the neighbourhood you want to live in, etc before you commit to such a huge life changing decision," said one digital nomad in Kingston.
Answer Question & View More Answers
What do people appreciate most about the culture in Jamaica?
"Expats in Jamaica appreciate the friendly and welcoming culture of the locals, who often make an effort to help newcomers feel at home. They also appreciate the laid-back attitude of Jamaicans and the country's stunning natural beauty. The vibrant music and art scene is another area of the local culture that appeals to many expats. The country's food is also a highlight of its culture, with the unique tropical flavors making it a great culinary experience. Many expats also appreciate the rich history, vibrant spirituality, and unique dialects of Jamaica," commented a person living in Jamaica.
"Jamaicans are like every other people. Some you wouldn't want to make friends with, others that you will wonder just how you managed o live your life without having had that person in it. Most Jamaicans are warm, friendly, hospitable and helpful. In the time that I have been here, for the most part I have experienced nothing but warmth in my interactions with people. This is not to say that you will never encounter some mean, bad-minded people, but bad-minded people exist everywhere," explained one digital nomad living in Kingston, Jamaica.
Answer Question & View More Answers
What do people find most challenging about the culture in Jamaica?
"Not getting work done right the first time, and having to wait for things to be done right away," explained one person living in Kingston, Jamaica.
Answer Question & View More Answers
What residency documents or visas did I need if I will be in Jamaica for a while?
"If you are planning to stay in Jamaica for a lengthy period of time, you will need to apply for a temporary residence permit. This can be done through the Jamaican Immigration Department and involves submitting documents such as a valid passport, proof of financial means, and a criminal record check. Additionally, you may need to apply for a work permit if you are planning to obtain employment in Jamaica. Lastly, depending on your country of origin, you may need to apply for a visa," wrote one digital nomad living in Jamaica.
What cultural blunders should I try to avoid making in Jamaica?
We asked people in Jamaica if they could share any humorous cultural blunders they commited. They wrote:
"It is important to be mindful of local customs and respect Jamaican culture and religious traditions when visiting the country. Avoid using offensive language or making any kind of joke that could be seen as a mockery of the local culture or people. It is also important to be mindful of conserversation topics and to be respectful to local people and not to discuss any sensitive subjects such as race, class or politics. Additionally, it is important to dress modestly and to be respectful to religious sites, such as churches and temples. Finally, it is polite to address people by their last names, unless given express permission to do otherwise," wrote one digital nomad living in Jamaica.
What are healthcare services like in Jamaica?
When we asked expats and global nomads about the quality of medical care in Jamaica, they replied:
"Healthcare services in Jamaica are provided by both public and private institutions. The public healthcare system is funded by the government and is available to all Jamaican citizens and permanent residents. The quality of public healthcare varies depending on the region, but generally it is considered to be of a good standard. Foreign residents are able to access the public healthcare system, however, they may be required to pay a fee. Expats in Jamaica can use the public healthcare system, however, they may need to pay for certain services. In addition, many expats opt to purchase private health insurance to cover any additional costs," said one foreigner in Jamaica.
What are the pros and cons of living in Jamaica?
"Expats and digital nomads often appreciate the laid-back atmosphere and friendly people of Jamaica. They also enjoy the beautiful beaches, lush rainforests, and vibrant culture. Many expats and digital nomads find the cost of living in Jamaica to be quite affordable. On the other hand, some expats and digital nomads may find the lack of reliable internet access and infrastructure to be a challenge. Additionally, the high crime rate in some areas of Jamaica can be a deterrent for some expats and digital nomads," said a member in Jamaica.
"Personally, I would rather live in Kingston rather than in a beach area. Actually, even though Jamaicans say "Kingston" the middle class areas are really in St. Andrew, a suburb of Kingston. With the new-ish highway, you can get to a good beach in 2 hours or so and you'll have many more amenities in Kingston than in some of the beach areas. And when you live in a place, these become more important than going to a beach every day (IMO). However, there's a lot of traffic in Kingston, but since you don't have to be rushing to an office for 9 am, this may not be a big concern. Everyone will have differing opinions on this so on your next visit, maybe sample a few airbnbs in different parts of the island to get a feel for it. I would take a week or two to do this, if you can. Kingston is very different from say Mandeville or Montego Bay or Ocho Rios," explained one person living in Kingston, Jamaica.
About the Author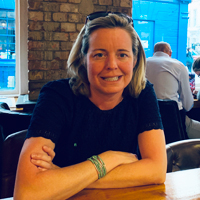 Betsy Burlingame is one of the founders of Digital Nomad Exchange and the Founder and President of Expat Exchange. She launched Expat Exchange in 1997 as her Master's thesis project at NYU. Prior to Expat Exchange and Digital Nomad Exchange, Betsy worked at AT&T in International and Mass Market Marketing. She graduated from Ohio Wesleyan University with a BA in International Business and German.
Some of Betsy's articles include 12 Best Places to Live in Portugal, 7 Best Places to Live in Panama and 12 Things to Know Before Moving to the Dominican Republic. Betsy loves to travel and spend time with her family. Connect with Betsy on LinkedIn.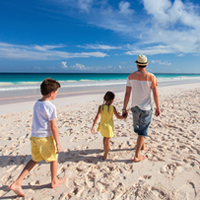 Expat Health Insurance
Get a quote for international health insurance from our partner, William Russell.
GET A QUOTE

Jamaica Guide
Learn what digital nomads and expats have to say about living in Jamaica.

Jamaica Forum
Talk with other digital nomads and expats in Jamaica on our Jamaica forum - meet people, get advice and help others.
Contribute
Help others in Jamaica by answering questions about the challenges and adventures of living in Jamaica.

Healthcare & Health Insurance in Jamaica
Digital Nomads in Jamaica offer advice about healthcare, hospital visits, emergency rooms visits, finding a doctor and buying health insurance in Jamaica.

Guide to Rentals & Real Estate in Jamaica
Advice for people renting and buying real estate in Jamaica.