Healthcare & Health Insurance in Jamaica
Summary: Digital Nomads in Jamaica share their experiences with health insurance, healthcare in Jamaica, local hospitals and specialists, quality of medical care and more.
Are healthcare and health insurance expensive in Jamaica?
"There are doctors that will see patients on an ad hoc basis without medical insurance. I've been here for four months now - extended leisure visit - and I see a great doctor in Kingston. Each visit is 4K JMD a pop. He will provide prescriptions, and if needed, make referrals to specialist services. However I would say that you should seriously consider medical insurance as you would in the USA. Medication etc is not cheap and if you need specialist treatment costs can be high (though lower than in the States in most cases) but as an instance I've just had to pay 80k JMD for an MRI scan. I could have waited until I return to the UK and have it done for free there but the advantage of paying for it privately here meant that I could have it done and obtain results within days rather than the weeks or months I'd have to wait on the NHS. Medical insurance would definitely have been cheaper! If you are relocating for work then your employer should provide medical insurance for yourself and any accompanying family members. Definitely if you have young children or pre-existing illness then ensure you have insurance. I'm a diabetic and the cost of insulin is pretty eyewatering. But as I said you can just find a physician and go see her/hum as you need to. They will keep a medical record with med history, meds, etc," said another foreigner in Kingston.
"Ensure that you have insurance and don't take an unregulated taxi as it might not be insured. I was unfortunate to be in a pretty serious car crash here and it would have involved been horrendous health care costs without insurance," remarked another member in Jamaica.
As a foreigner living in Jamaica, will I have access to public healthcare? What is it like?
"You should have concerns and you should research insurance. As long as you have immigration status in JA, you can purchase health insurance… just plan on using private doctors, clinics and hospitals. Private care isn't cheap so make sure you have access to credit card or cash..they require payment up front. In the last 10 years or so, the private sector for healthcare has exploded… you have more options, costly, but they're there. Public health care here in Jamaica is quite frankly a joke… The clinics, the hospitals, the doctors… Go private," explained one digital nomad living in Montego Bay, Jamaica.
About the Author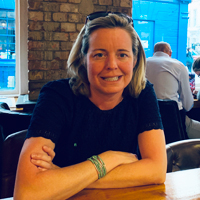 Betsy Burlingame is one of the founders of Digital Nomad Exchange and the Founder and President of Expat Exchange. She launched Expat Exchange in 1997 as her Master's thesis project at NYU. Prior to Expat Exchange and Digital Nomad Exchange, Betsy worked at AT&T in International and Mass Market Marketing. She graduated from Ohio Wesleyan University with a BA in International Business and German.
Some of Betsy's articles include 12 Best Places to Live in Portugal, 7 Best Places to Live in Panama and 12 Things to Know Before Moving to the Dominican Republic. Betsy loves to travel and spend time with her family. Connect with Betsy on LinkedIn.
Expat Health Insurance
Get a quote for international health insurance from our partner, William Russell.
GET A QUOTE
Expat Health Insurance
Get a quote for international health insurance from our partner, William Russell.
GET A QUOTE

Jamaica Guide
Learn what digital nomads and expats have to say about living in Jamaica.

Jamaica Forum
Talk with other digital nomads and expats in Jamaica on our Jamaica forum - meet people, get advice and help others.
Contribute
Help others in Jamaica by answering questions about the challenges and adventures of living in Jamaica.

Healthcare & Health Insurance in Jamaica
Digital Nomads in Jamaica offer advice about healthcare, hospital visits, emergency rooms visits, finding a doctor and buying health insurance in Jamaica.

Guide to Rentals & Real Estate in Jamaica
Advice for people renting and buying real estate in Jamaica.